Australia
EOS Music
Moss Vale NSW 2577, Australia
http://www.eosmusic.com.au/
Select Audio Visual Distribution
Sydney NSW, Australia
http://www.savd.com.au
Austria

Gramola Winter & Co.
Vienna, Austria
https://www.gramola.at/de/magazin/Home
Videoland
Seiersberg, Austria
www.videoland.at
Bulgaria
Ivo Christov
Tel: +359 88 8705280
Belgium
Challenge Records International B.V.
Amersfoortstraat, 6415 Heerlen, Belgium
http://www.challengerecords.com/
Lavial
Overijse, Belgium
Email: music@lavial.be
Canada
Allegro Media Group (Canada)
Whitby, ON L1N 1C4, Canada
http://www.allegro-music.com/
Naxos of Canada Ltd.
Scarborough, Toronto, ON, Canada
http://www.naxos.com/naxos/countries/canada/
S.R.I. Ltd
Peterborough, ON, Canada
www.sricanada.com/en/info/
Croatia
Aquarius Records (supplied via NGL)
Petrova ulica 138, 10000, Zagreb, Croatia
http://www.aquarius-records.com/
Czech Republic
Europe RCD
Prague, Czech Republic
http://www.russiancdshop.com/
Danemark
Danacord
Vognmagergade 9, 1120 Copenhagen, Denmark
http://www.danacord.dk/index2.html
Estonia
Lend Music
Tallinn, Estonia
http://lendmusic.ee/
Finland
Fuga Oy
Helsinki, Finland
France
Challenge Records International B.V. (France)
Medan, France
http://www.challengerecords.com/
DistrArt Musique
Paris, France
http://www.clicmusique.com/
Germany
Challenge Records International B.V. (Germany)
Neckargemund, Germany
http://www.challengerecords.com/
Musikwelt Tontr?ger
Munich, Germany
http://www.musikwelt-classics.com
Naxos Global Logistics GmbH
H?rderstra?e 4, Gewerbegebiet Kirchheim II Heimstetten, 85551 Kirchheim bei Munchen, Germany
Greece
Musical Offering
57 Academias
10679 Athens
Greece
Tel/Fax: +30 210 6230343
Hong Kong
Naxos International (Far East)
Hong Kong, Hong Kong
http://www.naxos.com.hk/
Shun Cheong Record Co. Ltd
Hong Kong, Hong Kong
http://shuncheongrec.com
Hungary
MEVex (supplied via NGL)
Budapest, Hungary
Email: mespur@t-online.hu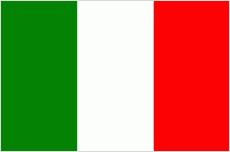 Italy
Sound and Music
via Mazzarosa, 105
55100 Lucca
Italy
Tel: +39 0583 581327
Israel
The Eighth Note (supplied ex NGL)
Moshe Hess 5, Ramla, Israel
http://www.tav8.co.il/
Japan
Tokyo M-Plus
Miyoshi Bldg. 4-14-10 Sengoku
Bunkyo-Ku, Tokyo 112-0011
Japan
Latvia
Sia Patafons
Riga, Latvia
http://www.naxosdirect.se/
Malta
D'Amato Bros. Ltd (supplied via NGL)
Valletta, Malta
Mexico
Fonarte Latino
Mexico City, Distrito Federal, Mexico
http://www.fonartelatino.com
Netherlands
Challenge Records International B.V. (Benelux)
Amersfoort, Netherlands
http://www.challengerecords.com/
New Zealand
Ode Records
Auckland, New Zealand
http://www.oderecords.co.nz/
Triton Music Limited
Auckland, New Zealand
http://www.tritonav.co.nz
Norway
Lawo Distribution AS
Oslo, Norway
Poland
CMD (supplied via NGL)
Opole, Poland
http://www.cmd.pl/
Romania
Alma Artex (supplied via NGL) 
Strada Ocolului, Bucharest, Romania
http://www.alma.ro/
Russia
Europe RCD
Moscow, Russia
http://www.russiancdshop.com/
Slovakia
DIVYD (supplied via NGL) 
Trstinska 7369/11, 841 06 Zahorska Bystrica, Slovakia
http://www.divyd.sk/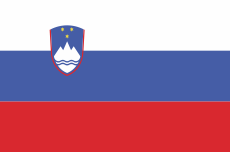 Slovenia
PEGO magnetic d.o.o. (supplied via NGL)
Nove Fuzine 43, 1000 Ljubljana, Slovenia
http://www.naxos.com/distributors.asp
South Africa
Dynamite Music
Pinelands, Cape Town, South Africa
Email: dynamite@sybaweb.co.za
Next Music (supplied via NGL)
Johannesburg, South Africa
http://www.nextmusic.co.za
Korea
C&L Music
Seoul, South Korea
http://www.cnlmusic.com/eng/cnl_index.htm
laon-i
Seoul, South Korea
http://launchmusicinternational.co.uk/
Spain
Connexmusica
Barcelona, Spain
http://launchmusicinternational.co.uk/international_distribution/
Sweden
G?ran Sverkman
4andMore Music/
Sverkman Consulting Agency AB
Kedjebacken 6B, 6 tr
SE-134 31 Gustavsberg
Switzerland
Musicora AG
Kloten, Switzerland
www.musicora.ch
Musikontakt
Zurich, Switzerland
http://musikontakt.ch/
Taiwan
Lin's Publishers Inc.
Taipei City, Taiwan
Email: lins.publish@msa.hinet.net
Turkey
A.K. Muzik Yapim Org. (supplied via NGL)
Taksim, 34400 Beyoglu/Istanbul Province, Turkey
United Kingdom
Discovery Records
Nursteed Road
Devizes, Wiltshire SN10 3DY
United Kingdom
Tel: +44 (0)1380 728000
United States of America
Allegro Media Group (USA)
Portland, OR, United States
http://www.allegro-music.com/classical.asp
Harmonia Mundi USA
Los Angeles, CA, United States
http://www.harmoniamundi.com/#/home
Naxos of America Inc.
1810 Columbia Avenue, Franklin, TN 37064, United States